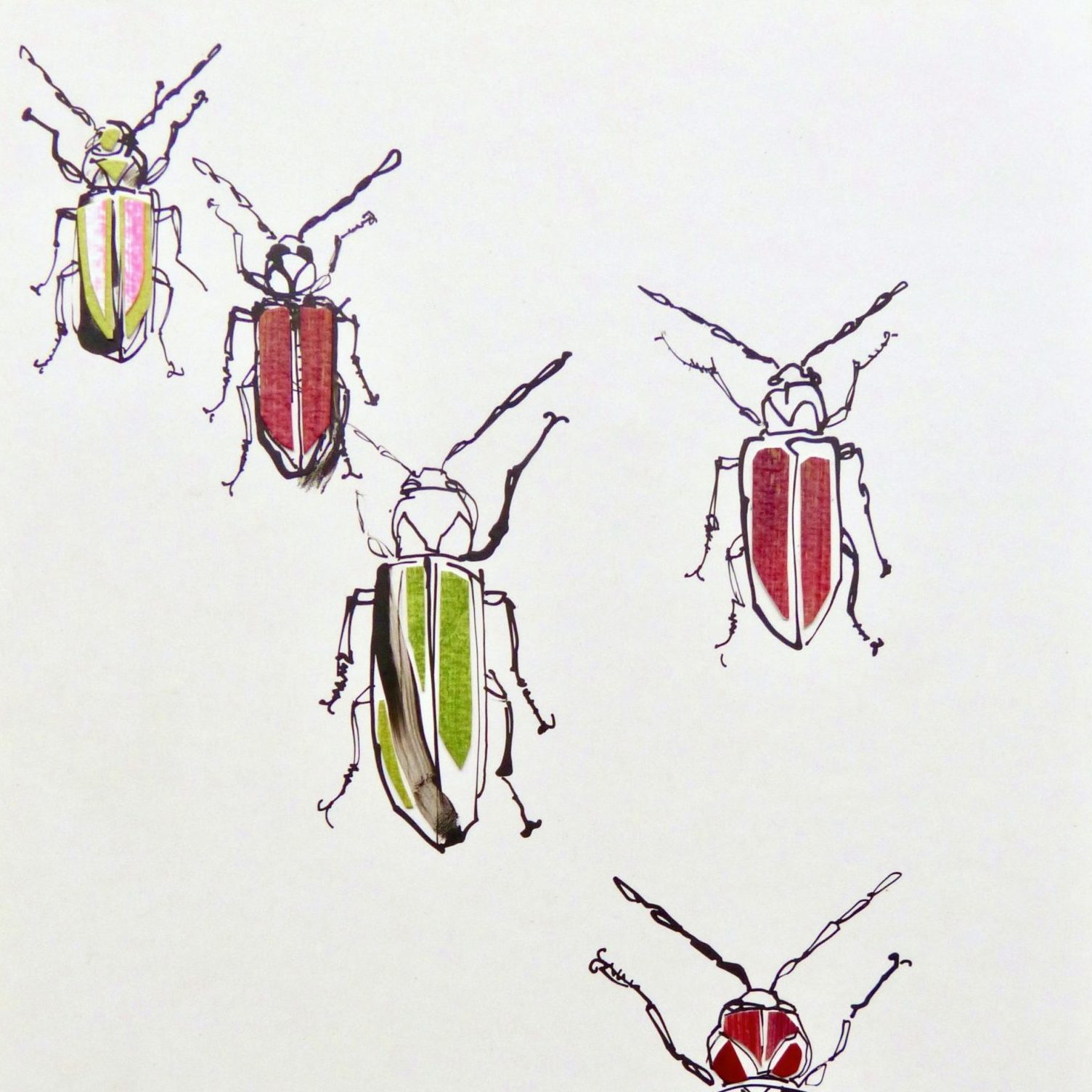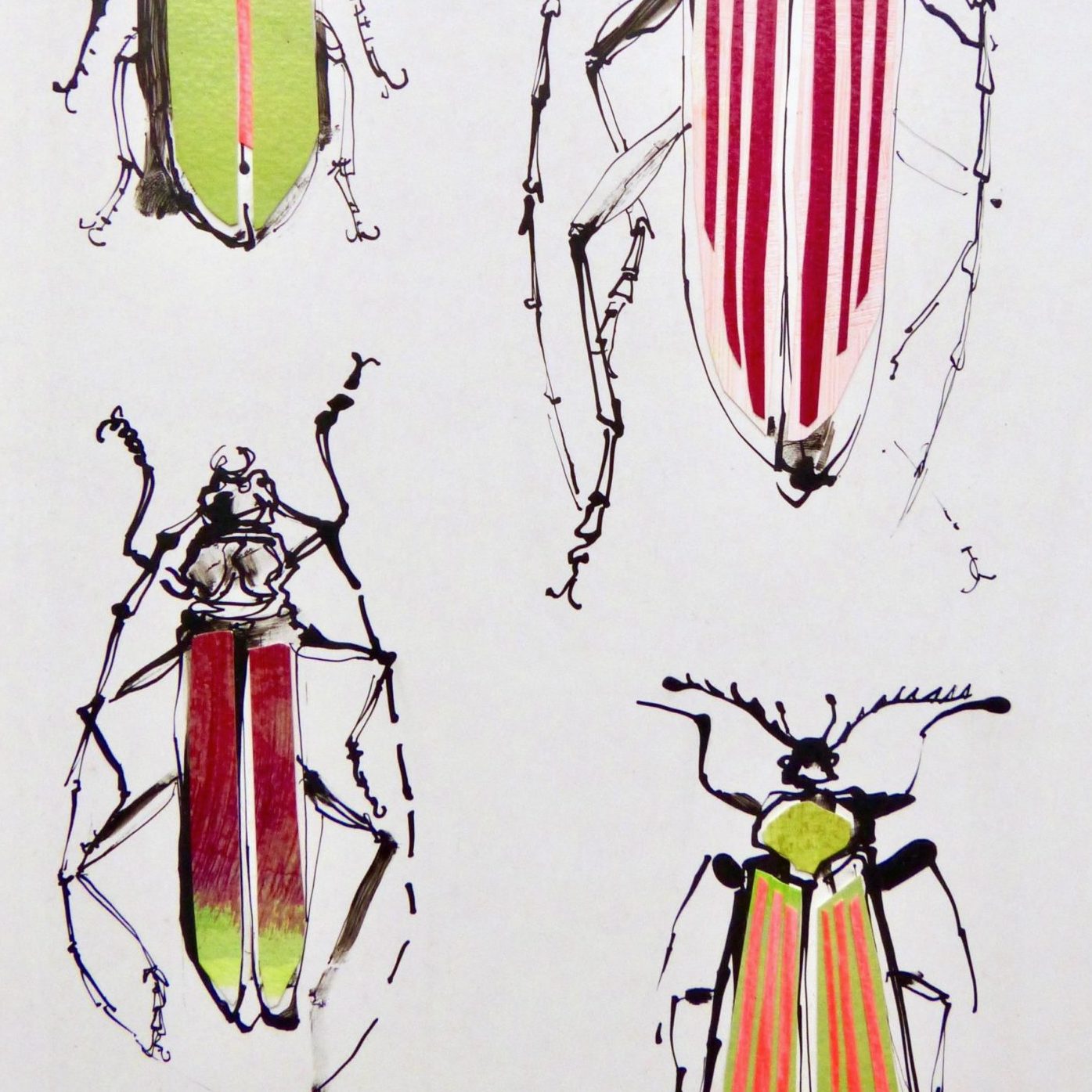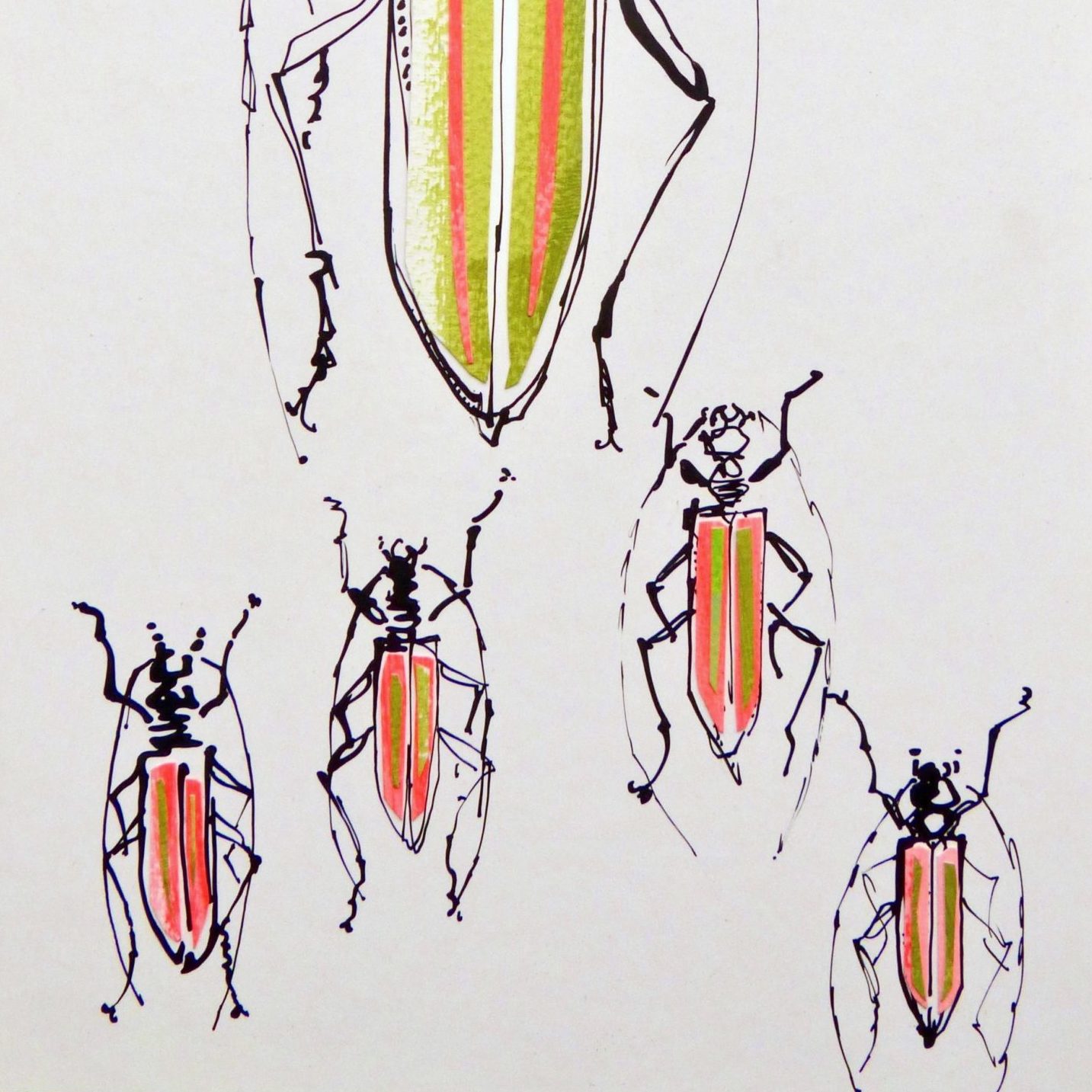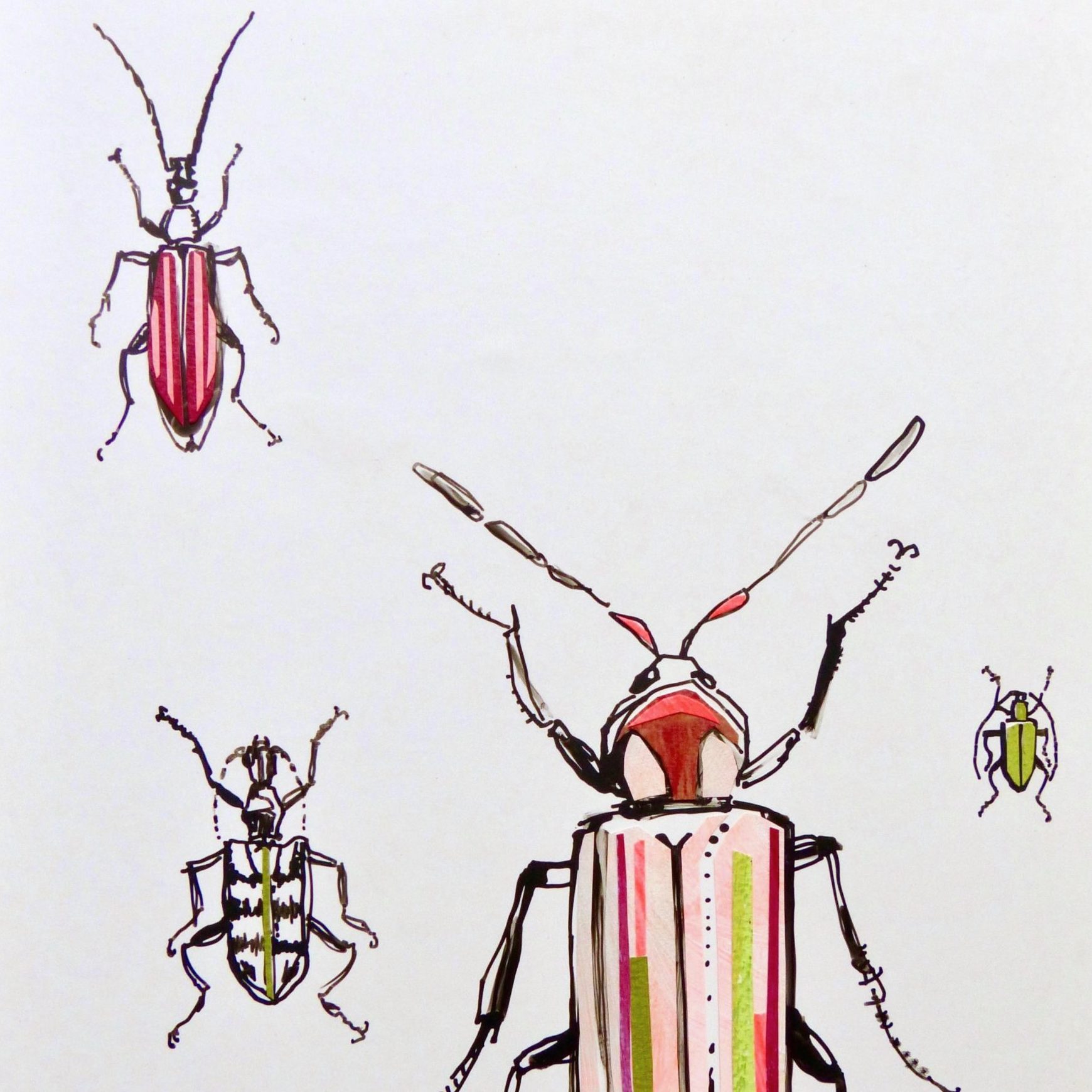 Since she was a child, Édith Basseville has never ceased to be interested in the "curiosities" that her investigations of her environment have revealed to her. She records them in her memory, and collects them in her photographs and drawings. From the fine veins of the Alkekengi physalis calyxes to the skeletons of vertebrates, the wire structures of trellised vines to the barbed wire that delimits fields, Basseville has been particularly drawn toward the graphic effects of these observable forms. From the interminably small to the infinitely large, there are fundamental lines and contours that form the backbone of the landscape and reveal the skeleton of our environment. Édith alternately observes human beings in their daily life. Thus, in her "field notebooks", with one stroke, she recounts bodies, attitudes, interactions, here, there, somewhere – small moments of the human adventure. Her plastic research, in her two or three-dimensional works, therefore relies on the careful study of this living and non-living world to sketch a set of organic forms. The latter are often – like metaphors – the evoking of captured emotions.
In her work, materials – recycled or so-called "poor" – offer graphic or
interlacing possibilities, and particularly suit her perspective. Grids, weavings, networks are exploited to their full potential. The artist also endeavours to experiment around ancient techniques to transcend their conventional limits: the sculptures are bounded, the sketches swell in volume, the calligraphy is without brushes, the photographs are cut out and woven. She thus brings metamorphoses. In her wire work, for example, Édith likes to play on the transition from "two dimensions" to "three dimensions". It is by hammering, shaping, and assembling metal wires that want to imitate a pen sketch, with the sensitivity of its line, its downstrokes and upstrokes, or its pentimenti, that she passes from the line on paper to lines in space. Thanks to these flattened, delicately twisted or knotted yarns, her lines are structuring, amplifying, and capturing air. Hence, she builds "architectures of the sensitive/sensible" for which she invents an expressive writing of life, and plays with emptiness in a new way.
By the line, she encloses the invisible, just as, by the absence, she signals the
presence. Through movement, she fixes a moment. Through gesture, she prolongates the ephemeral.
Thus emanating from her research, both through drawings and sculptures, a combined impression of strength and fragility.